Personal poetry writing services for your special day
Poetry is a powerful art form that has the ability to capture and express the deepest emotions and sentiments. It can evoke powerful feelings of love, joy, and nostalgia, and can transport us to another world with its rhythm and beauty. It's no wonder that poetry has become an increasingly popular addition to weddings, where it can bring an extra layer of beauty, joy, and emotion to the special day.
A wedding day is a momentous occasion, a celebration of love and commitment between two people, and the beginning of a new journey. It is a day when the couple, their relatives, and friends come together to commemorate this special day. One of the most beautiful ways to enhance this celebration is by adding a touch of poetry.
Wedding poetry is a beautiful and timeless way to capture the joy and celebration of a couple's special day. Poetry has the power to convey emotions and feelings that may be difficult to express in ordinary language. It can add a touch of elegance and romance to the wedding ceremony and leave a lasting impression on both the couple and their guests.
In recent years, there has been a growing interest in bespoke and personal poetry writing services, which offer clients the opportunity to commission a poem that is tailored to their specific needs and desires. These services can be particularly valuable for those who are planning or attending a wedding.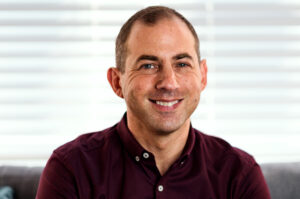 One such service is offered by Clive Saffron at Rhymes For Times, a talented poet who specialises in crafting custom poems that use words to create an enchanting and evocative atmosphere to enhance the beauty of the wedding day, and which can be cherished for a lifetime. A wedding is one of the most beautiful and special events in a person's life, and personalised poetry can make it even more special and memorable, not just for the couple getting married, but for their loved ones too.
Poetry from Clive is entirely unique and never generic. By working closely with clients, Clive can create a beautiful poem that captures the essence of the couple's personalities, love story, relationship, and values. This personal touch adds an emotional and meaningful element to the wedding day that is unmatched by any other gift.
Such poetry is a beautiful and joyful way to add a special touch to a couple's wedding day. It can capture the beauty and romance of the occasion, express the couple's love and dreams, and add to the celebration and happiness of the day. It can be used in a variety of ways throughout the wedding day, such as in the ceremony, speeches, or even as a personalised gift to the newlyweds. Here are some ways personalised poetry can bring joy to a wedding day:
Enhance the Ceremony: Your wedding ceremony is the centrepiece of your special day. The personalised poetry can be read aloud during the ceremony, or as part of the vows, providing an emotional and beautiful moment for you and your guests. It is a timeless and unforgettable addition to any wedding ceremony and sets the tone for the rest of the day, creating a unique and intimate atmosphere that will be remembered for years to come.
Memorable Speeches: Wedding speeches are an essential part of the celebration. Personalised poetry can be used to enhance them, providing a touching and memorable moment for everyone. Whether it's a speech by the bride, groom, or a close relative or friend, the poetry can add a unique and emotional touch that will be appreciated by all. It can also be read during the rehearsal dinner, creating a special moment for the couple and their loved ones.
A Meaningful Gift: Personalised poetry can also be presented as a gift to the newlyweds. A bespoke poem that reflects their love story and values is a thoughtful and meaningful gesture that they will cherish for years to come. It can be framed or printed on canvas, providing a beautiful and artistic decoration in their home.
Gratitude to the Guests: Personalised poetry can also be used as a way to express gratitude to the guests who attended the wedding. By creating a personalised poem for each guest, the couple can show their appreciation and make each guest feel special and valued. This is a unique and creative way to thank their guests for sharing in their special day.
If you are interested in commissioning a bespoke poem for yourself or a loved one, consider reaching out to Clive at Rhymes For Times to learn more about his services. Clive has a proven track record of working closely with his clients to create poetry that is both beautiful and meaningful, and he is committed to delivering a finished product that meets and exceeds his clients' expectations.
*****
"Clive wrote a beautiful poem for our wedding day which was read out during the church service and brought a smile (and a tear) to everyone's face. He captured our journey to the aisle in the most amazing and special way. I would certainly recommend. Thank you."
"After doing some research, and an initial chat we decided to commission Clive to write a bespoke poem for our wedding. He really took the time to get to know us as a couple and it showed in the end result. He was quick to respond to questions and chased further information from us when he wanted an answer of ours explaining more. The poem is absolutely perfect and didn't need any more than the initial draft. Really glad we decided to go with Clive and would recommend him to anyone."
*****