The power of poetry:
As a lifelong and published poet, I absolutely love words and I know the joy that they can bring into people's lives. This is why a personalised poetry gift is such a wonderful choice for anyone who loves the written word. A perfectly composed poem can be the ideal way to mark a special occasion – be it birthday, anniversary, engagement, wedding or any other time when you need to find a way to express how you feel in a unique and special way.
Here are some of the reasons why I believe that a personalised poetry gift could be the perfect choice for you:
The personal touch
There are very few gifts that are truly personal. Many of the options that you might consider for that special person have almost certainly been given before.
The beauty of a bespoke poetry gift is that it is entirely personal. Whether I am writing a long and detailed poem, or a few short verses, I make it my absolute priority to ensure that your poem is special to you, and perfectly reflects your circumstances. There are very few gifts that can offer the same advantages.
Truly unique and bespoke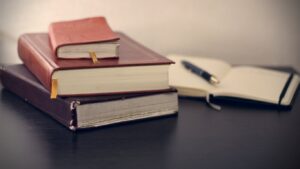 A personalised poetry gift is entirely unique – no one else will ever have a poem the same as you, and your poem can be kept and treasured for a lifetime. Whether you choose to frame it and put it on the wall, read it aloud, or keep it in a safe and special place, it will always be yours and yours alone.
A special poem for a special occasion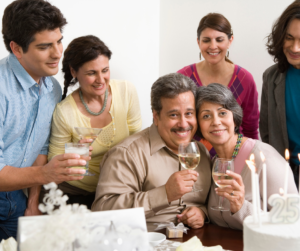 I am asked to write poems for a wide variety of different occasions. These include the more traditional births, deaths and marriages but also lots of other life events which people want to mark with a truly special gift. A poem may well be appropriate for celebrations that are unique to you and your friends or family, or just because you feel very strongly about something and want to express your emotions (my bespoke love poetry fits into this category). For those very special occasions, and to reflect special feelings – a personalised poetry gift is likely to be an extremely popular choice.
Words will last a lifetime
What other gifts do we like to give to people? Flowers, chocolate, wine? All are lovely choices but they don't last long. The same applies to special days out and trips. Memories can soon fade. A personalised poetry gift will last a lifetime and can even be passed from generation to generation.
Turn your poem into wall art
I love to read poetry aloud and I know that recipients really appreciate hearing their personalised poems recited, but it is also a pleasure to have a printed poem available to look at and read for ourselves whenever we want to. A beautiful framed copy of your poem can be put on the wall or on a desk so you can look at it and read it every day.
These are just a few of the reasons why commissioning a personalised poetry gift is such a good choice for the next time you need a special present. Just get in touch to find out how we can create your perfect poem, or you can order directly from our shop if you already have something in mind.
And for the poetry lover in your life – my anthology of love poems 'A Rhyming Explosion of Love and Emotion' is also available to purchase online.
Happy Poetry Reading – and if you have any questions about my poetry, please do not hesitate to get in touch.
Clive